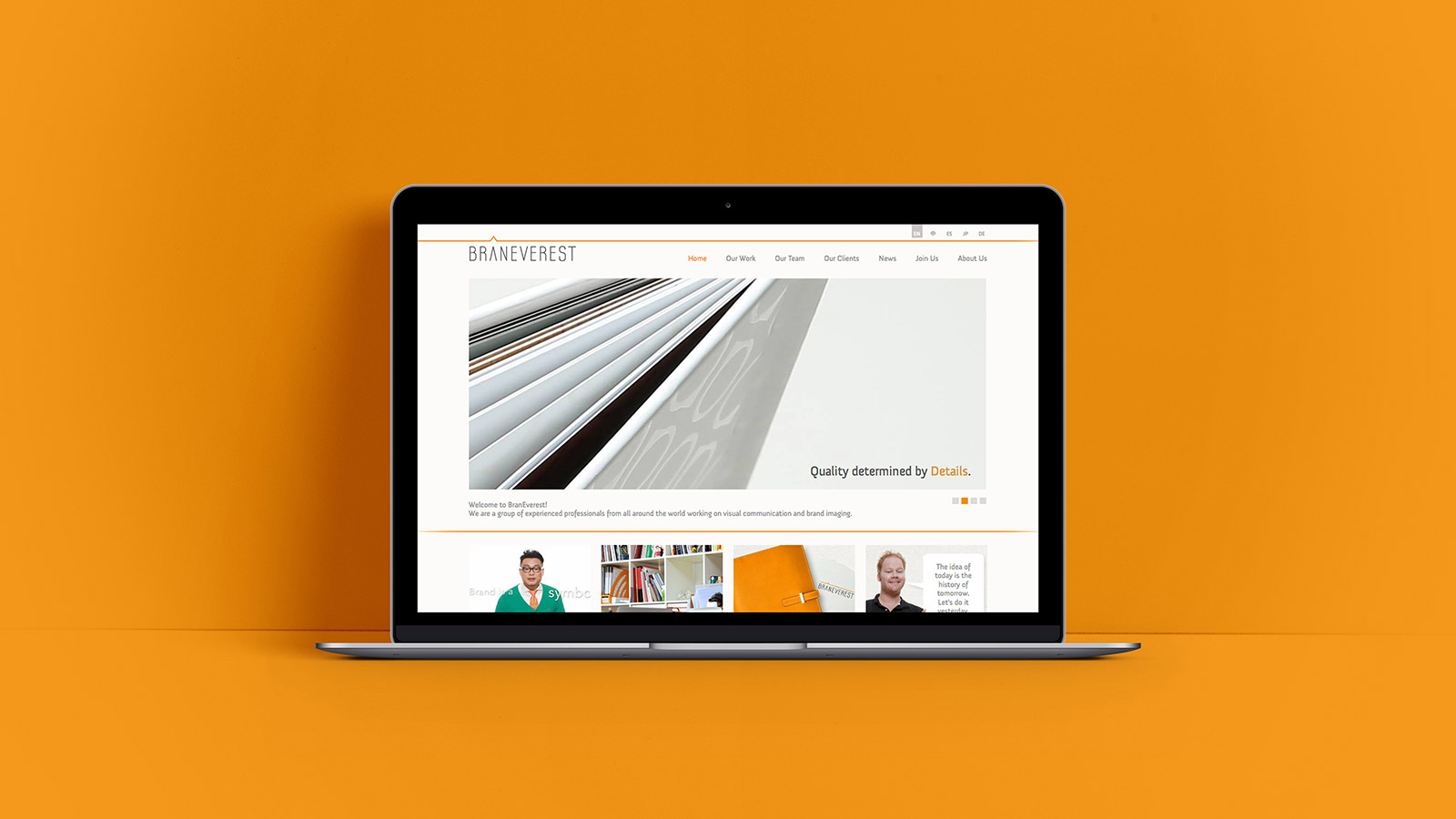 Website design for BranEverest Brand Consultants, a Beijing-based design agency.
Agency
BranEverest Brand Consultants (China)
It was April 2013, when I was hired in Beijing as a Senior Graphic Designer by BranEverest Brand Consultants, a design agency specialized in advisory services in visual communication and brand imaging. The first task in my new position was the frontend design for the company's website.
The website had to highlight not only examples of the creative production we were able to achieve, but also the qualities of a team composed by experienced professionals from all around the world.
The Art Direction for this project was taken by the founder and CEO of the company, Teddy Hu. The logo was already designed by Irene No, while the backend development was work of Jochen Simon.
Working in this company for three years was for me one of the richest experiences in my path as a designer.
Thank you so much for everything, for believing in my skills, for all the knowledge exchanged and the hard work to place our ideas into reality… for all the music shared! But above all, to make a job feels breathtakingly fun.