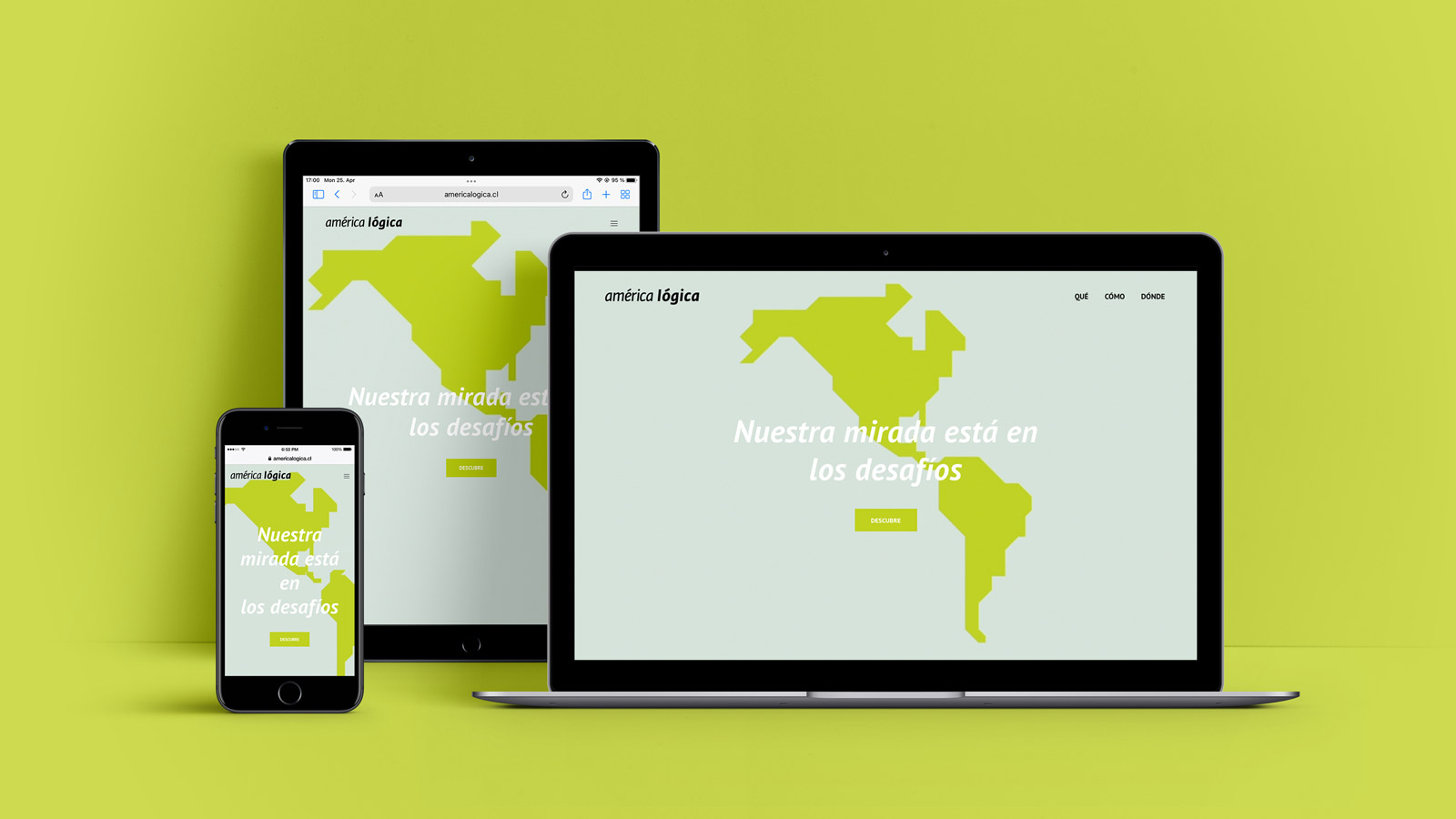 Website design for América Lógica, a company based in Santiago de Chile which provides customized consultancies to businesses seeking to optimize their operation and productivity.
Client
América Lógica (Chile)
Storyboards
Illustration
Web Design
WordPress Configuration
The siblings Paula and Héctor Infante Benavides complement their professional specialties in Psychology and Engineering respectively to establish América Lógica. They offer customized consultancies to companies of diverse industries and scales who seek to optimize their operation and productivity. In 2019, they decided to renew the website we made for them in 2010.
A video animation explains the work of América Lógica, where geometric figures and specific colors represent concepts, explaining how their consultancies work and which problems they solve. Another video shows where the company's office is located, with graphic elements which create a visual relationship with the company's logo. The video production was executed by first defining keyframes. After approval from the clients were handed over to illustrator and animator Poli Buttazzoni, who produced all the animations on the website.
Poli, thank you very much! It was a pleasure to work with you again. And many thanks also to Paula and Héctor, for requesting our services after nine years once more. We take it as a compliment!