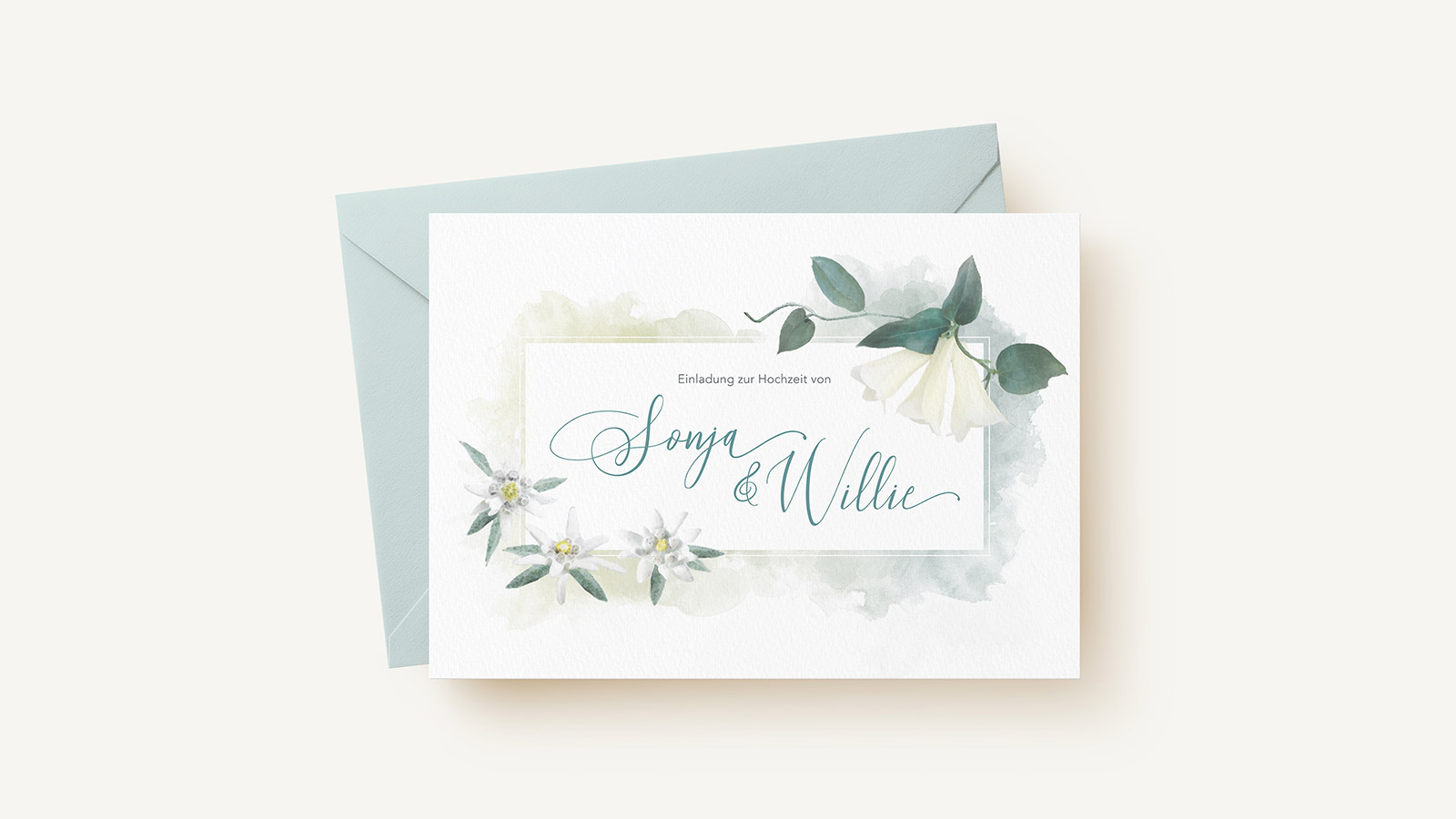 Invitation design and other printed materials for the wedding of Sonja Pühringer and Willie Guim, offered to the couple as a gift in celebration of their union.
A gift for
Sonja Pühringer (Austria) & Willie Guim (Chile)
Graphic Design
Printed Materials
The marriage of two people coming from different countries is the inspiration for this serie of printing materials. Being the Sonja a remarkable woman and Willie my very own little brother, this design was made with much appreciation as a wedding gift for the couple.
Firstly, Edelweiß and Copihue —representative flowers from Austria and Chile— were request to be used in the composition for the wedding invitation. Watercolor technique was used to create an unified style and combine the floral support with written content.
Next assignment was the menu for the celebration in Austria, which needed to be written in German and Spanish, the mother tongue of the bride and the groom, along with their guests to the event.
Planning until the last detail, the couple also prepared surprise gifts for every guest they had. So lastly, they requested a rounded sticker to thank everyone assisting to their wedding and sharing their happiness.
Congratulations Sonja & Willie! I love you guys, thanks for involving me in your beautiful wedding, it was a real pleasure to design for you!