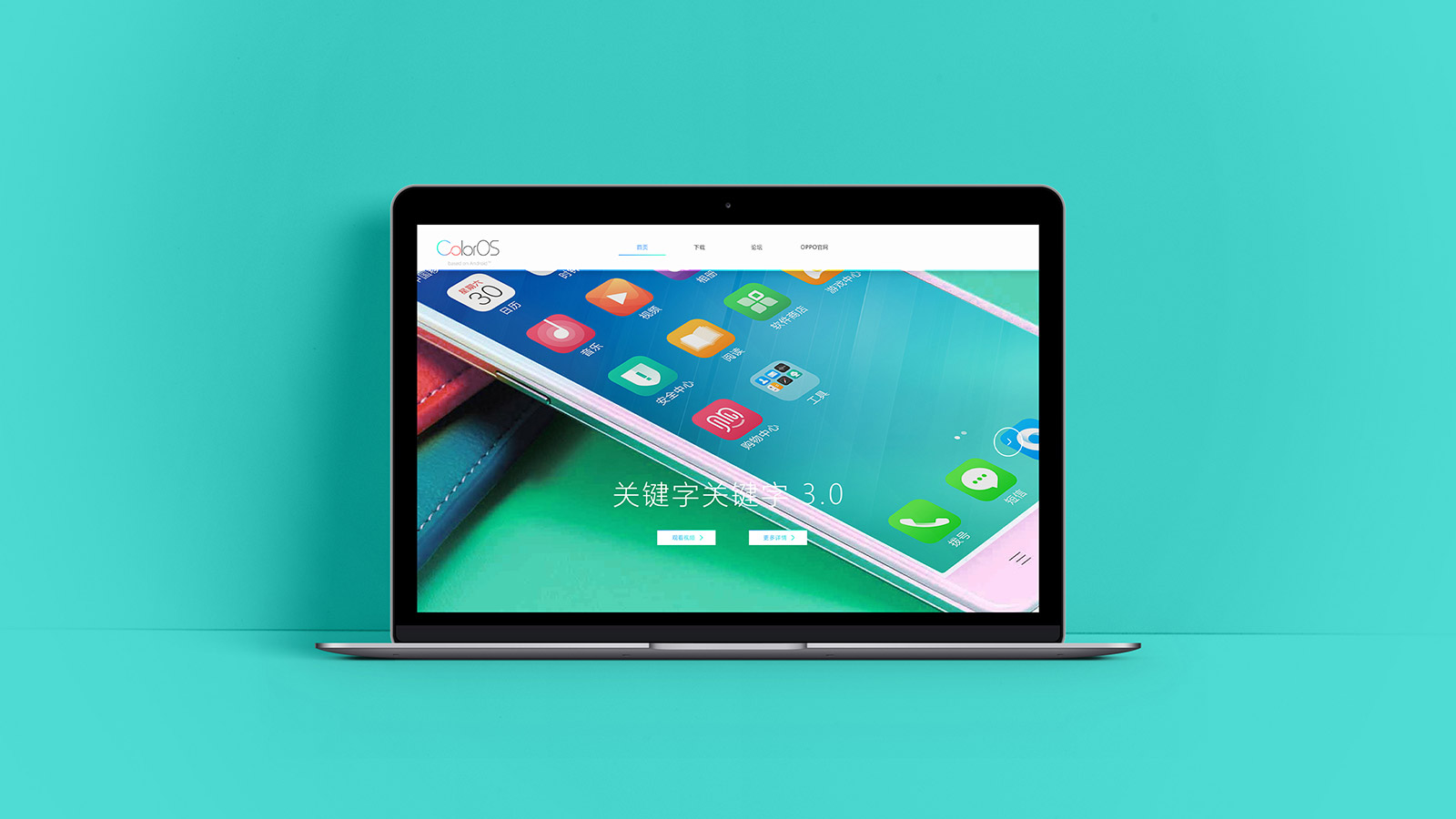 Web design proposal for Oppo ColorOS, in the release of its version 3.0.
Agency
BranEverest Brand Consultants (China)
March 2016 was the date chosen by Oppo for the launch of its new R7 and R7 Plus smartphone models. With these devices, ColorOS version 3.0 was also released. This is a design proposal for the website that would explain the new features included in the operative system's update.
The proposal was created taking as a start point the gradient used in the logo of ColorOS, which starts with a vibrant cyan, continuing to blue, purple, and red to finish with fuchsia. In the top menu, a brilliant white dot indicates which section the user is currently browsing.
Right before its approval and the beginning of its development, this design proposal was discarded to imitate instead the monochrome style of a website developed by another brand in the same industry, also launching a new product at the same time.