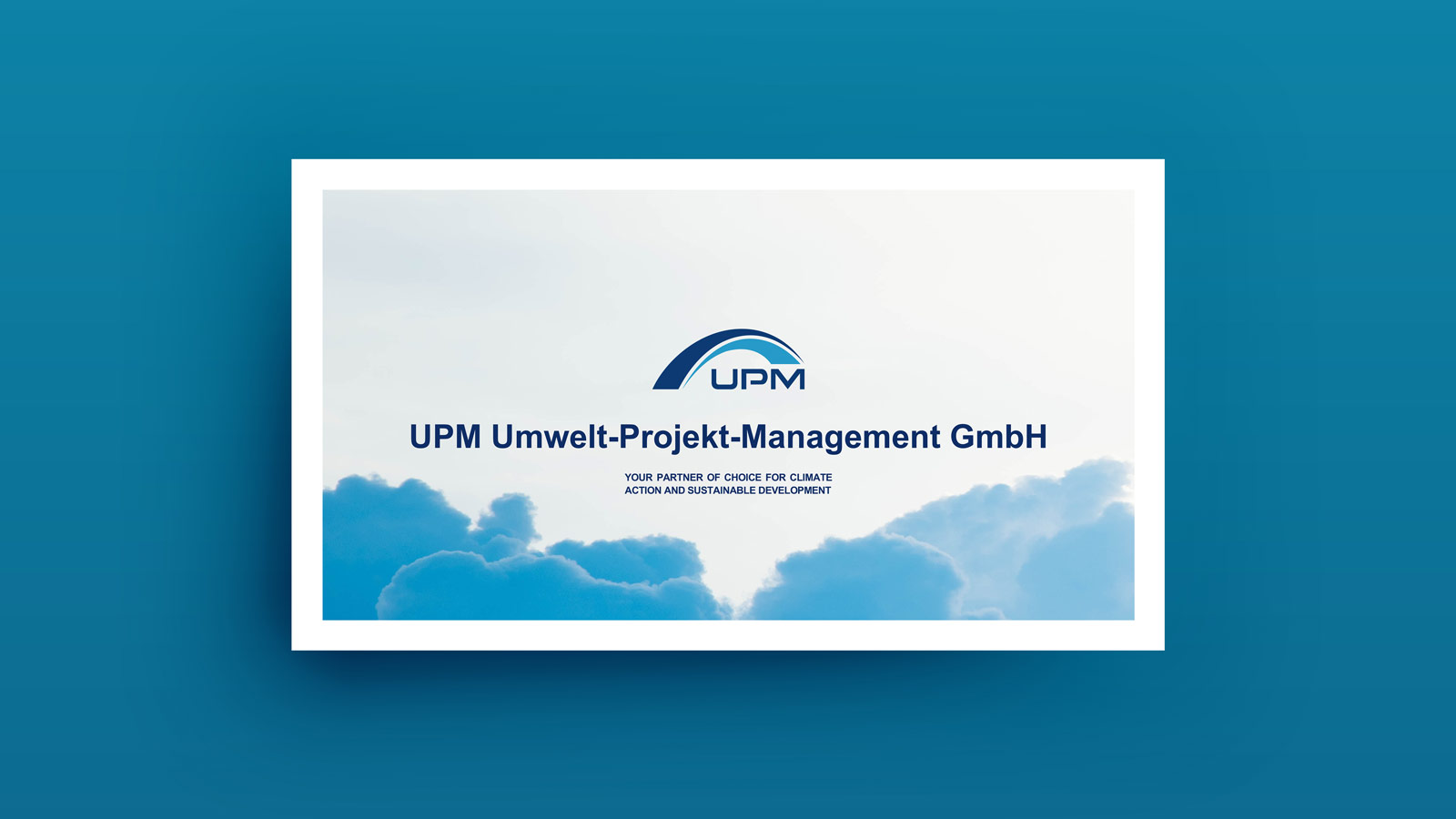 Presentation design for UPM Group, a corporate network specialized in climate change mitigation, adaptation, and sustainable development.
Client
UPM Umwelt-Projekt-Management GmbH (Gemany)
In August 2021, UPM GmbH requested the design of a PowerPoint template to introduce themselves to new clients and collaborative parties. They asked for a modern, clean layout to explain who they are and what they do, understanding the PPT as an expression of the company's personality.
The PPT was built over a grid, allowing the distribution of text, images, and graphic elements in structured compositions. Its aesthetics consider the Client's identity guidelines, website, and previous publications, ensuring a unified style to create visual consistency across all their communication tools.
The template includes these design decisions as predefined layouts and style options, allowing the Client to edit content easily in the future.
Additionally, all the supporting images for the presentation were selected to express without words the scope of services the company offers.