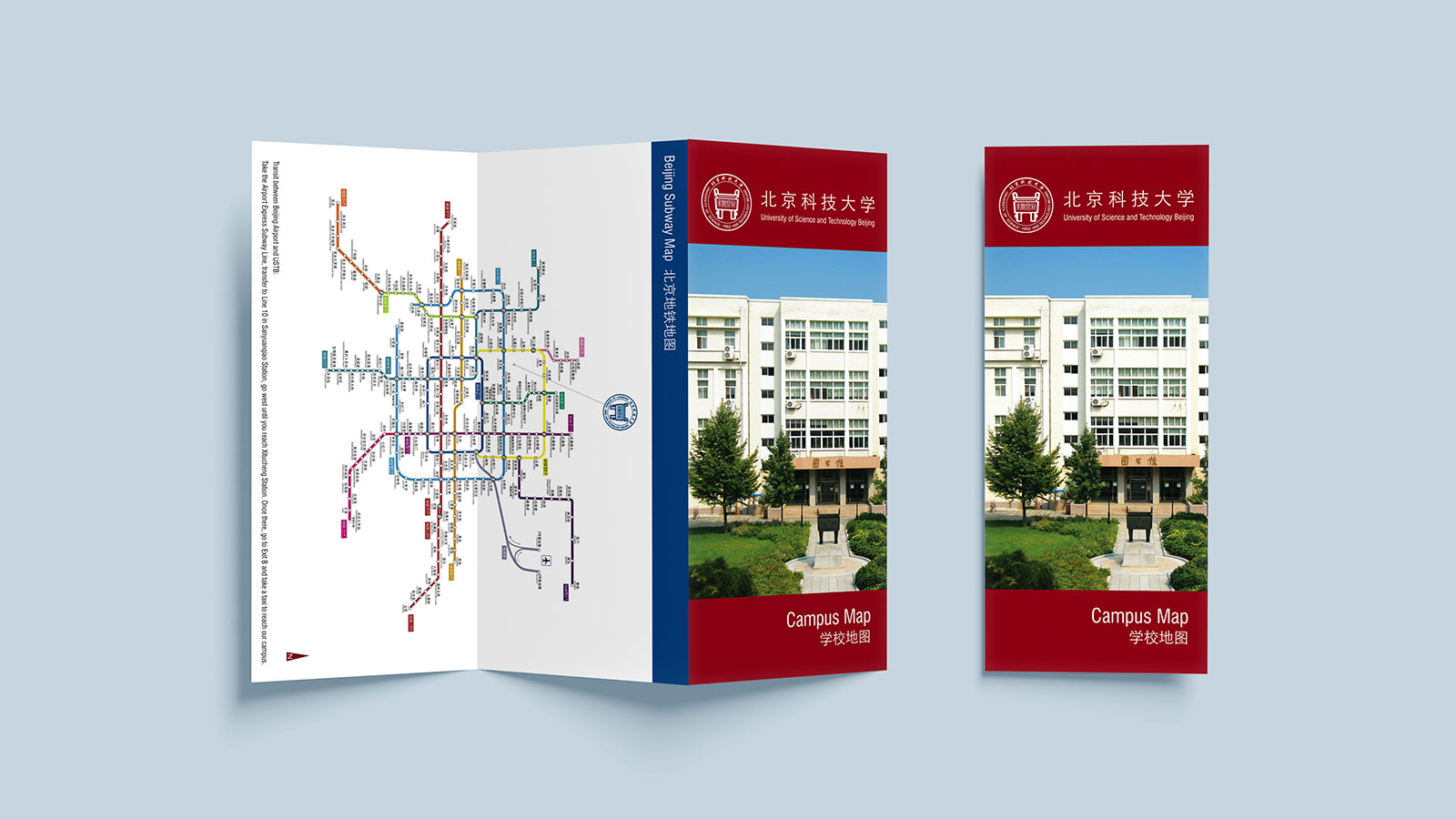 Bilingual design for a campus map to guide the educational community of USTB, China.
Client
International Students Office USTB (China)
The International Students Office at the University of Science and Technology Beijing needed to design a campus map to guide the educational community, especially foreign students.
The map includes all the information which is quite useful to have on hand: a detailed map of the campus, with every relevant location sorted by category. It also contains two smaller maps: the first one placing the university with respect to the subway net of Beijing, and the second one with the neighbourhood, indicating the nearest subway stations and bus stops with their lines.
In a paper size comfortable to carry, the folding allows quick access to each section with simple movements.
This commission was gladly taken ad honorem, as an excellent opportunity to explore the combined application of Chinese and Latin typography, providing a map with every single piece of information in both English and Simplified Chinese.