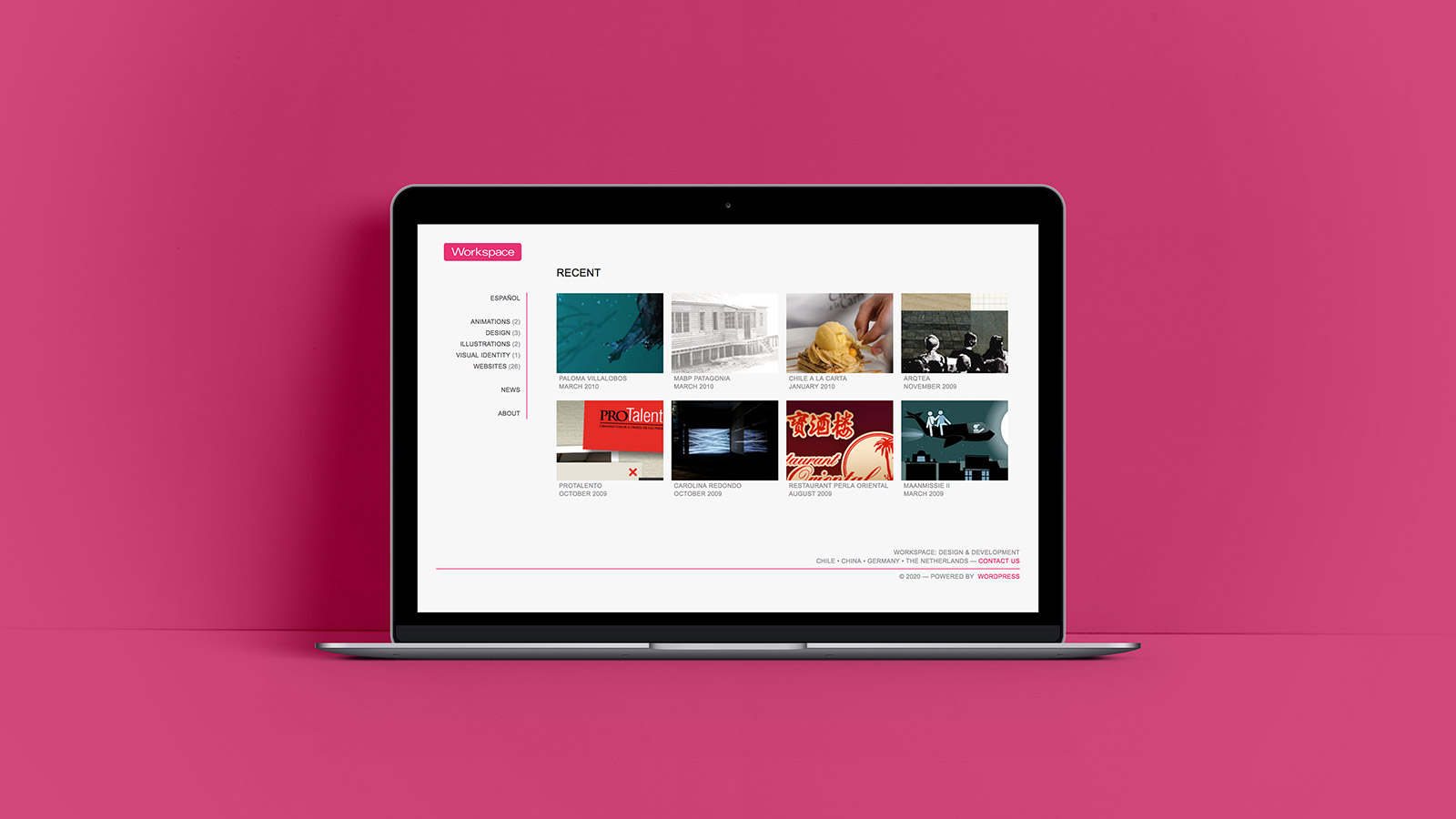 Web design and WordPress theme development for a collaborative space in Santiago de Chile, work that was later included in a publication by The Pepin Press.
Agency
Workspace Studio (Chile)
Published by
The Pepin Press (The Netherlands)
Web Design
WordPress Theme
In 2005 I founded Workspace Studio: a collaborative space with basis in Santiago de Chile for freelance visual artists, designers and developers. Together, we achieved a sustained production of art, design and technology projects during five years.
This environment allowed us to offer high quality design services to a wide scope of clients, from diverse industries and with different scales, for example, an art gallery, a TV show, a public school and a textile craft-woman.
During July 2009, the website of Workspace Studio was included in the book "Web Design Index by Content.04", a compilation made by the Dutch publishing house The Pepin Press. In words of its editor, this book "shows the work of world's top web designers, organized by subject matter for easy reference". Our website was included in the category "Design and Illustration". For us, this represented an invaluable recognition of our work and a huge incentive to go on.
Many thanks to all the creative professionals who believed in this space to work together, specially to Arturo Tapia, Carolina Redondo, Daniel Pliscoff, Giancarlo Pazzanese, Héctor Capossiello, Macarena Valdés, Michael Humphreys, Poli Buttazzoni, Ricardo Miranda and Roberto de Iriarte.