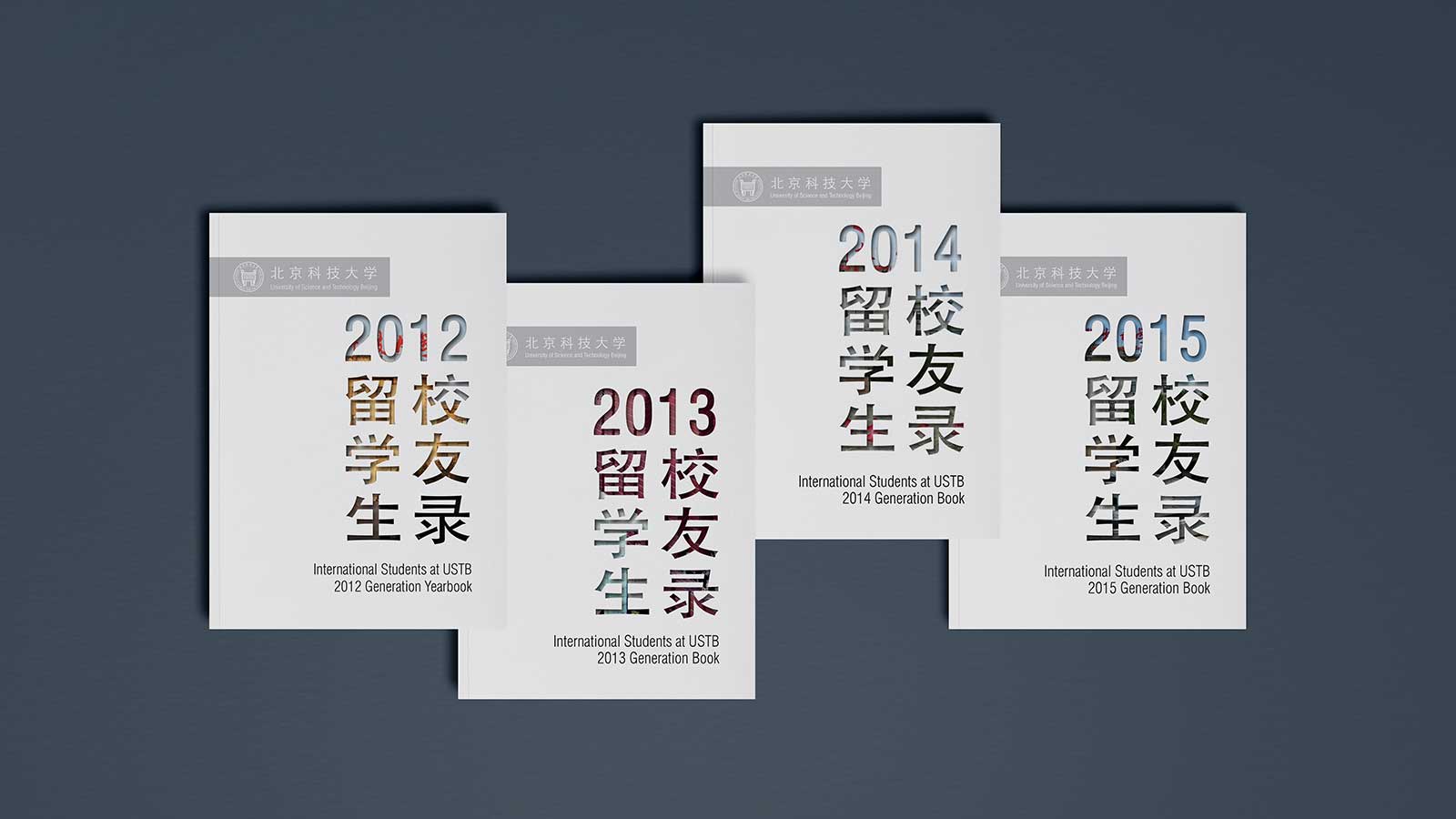 Client
International Students Office USTB (China)
In 2012, a group of international students from the University of Science and Technology Beijing decided to prepare a record of the graduates from that period, as for many of them, it was time to return to their countries of origin. A yearbook is a nice memory to take home and will help them keep in touch in the future.
The yearbook was written in English with complementary elements in Simplified Chinese, in a layout design that follows the visual tone of the USTB institutional image. It contains a summary of Chinese language classes, the international student's main activities, plus all graduates with their contact information.
New generations also requested to have their own yearbooks in the next three years.
The work done for this book in its four annual editions was offered ad honorem to the International Students Office USTB as a contribution to the project.