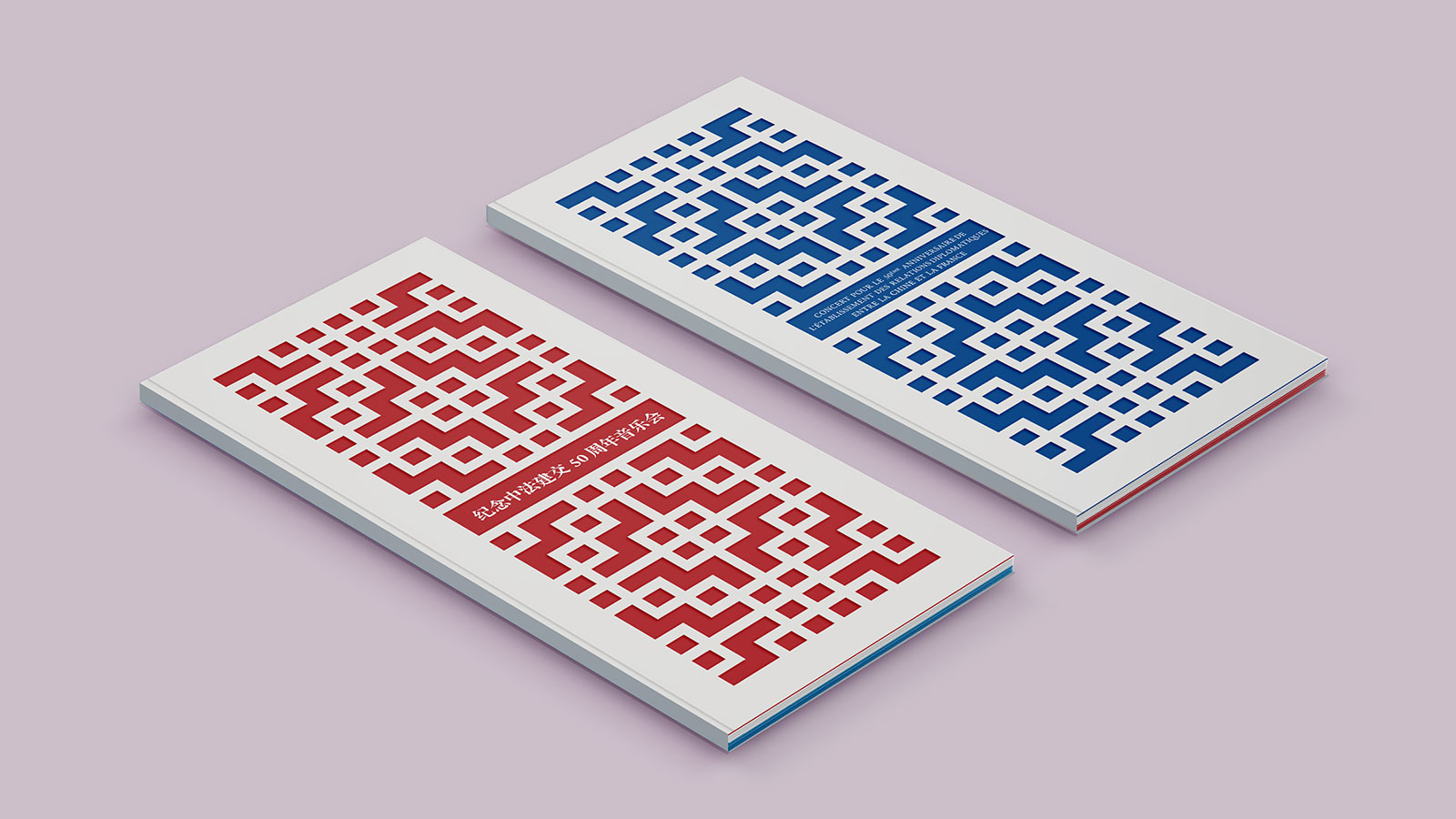 Editorial design for an official event produced by China Arts & Entertainment Group.
Client
China Arts and Entertainment Group Ltd. (China)
In 2014, France and China achieved 50 years of official diplomatic relations. CAEG –China Arts & Entertainment Group– was responsible to produce a concert to commemorate the occasion, which took place at the Royal Opera of Versailles. This is the design they selected for the programme of the event.
To commemorate the historical milestone between these two countries, the cover of the program was trimmed, making reference to the shapes of a Chinese gateway, as an invitation to enter a space where France and China meet, represented in the colors blue and red respectively.
All contents were written in both Simplified Chinese and French. The typography pairing was carefully studied to emphasise the solemnity of the moment with letterforms and Chinese characters expressing a highly similar degree of formality, beauty and elegance.