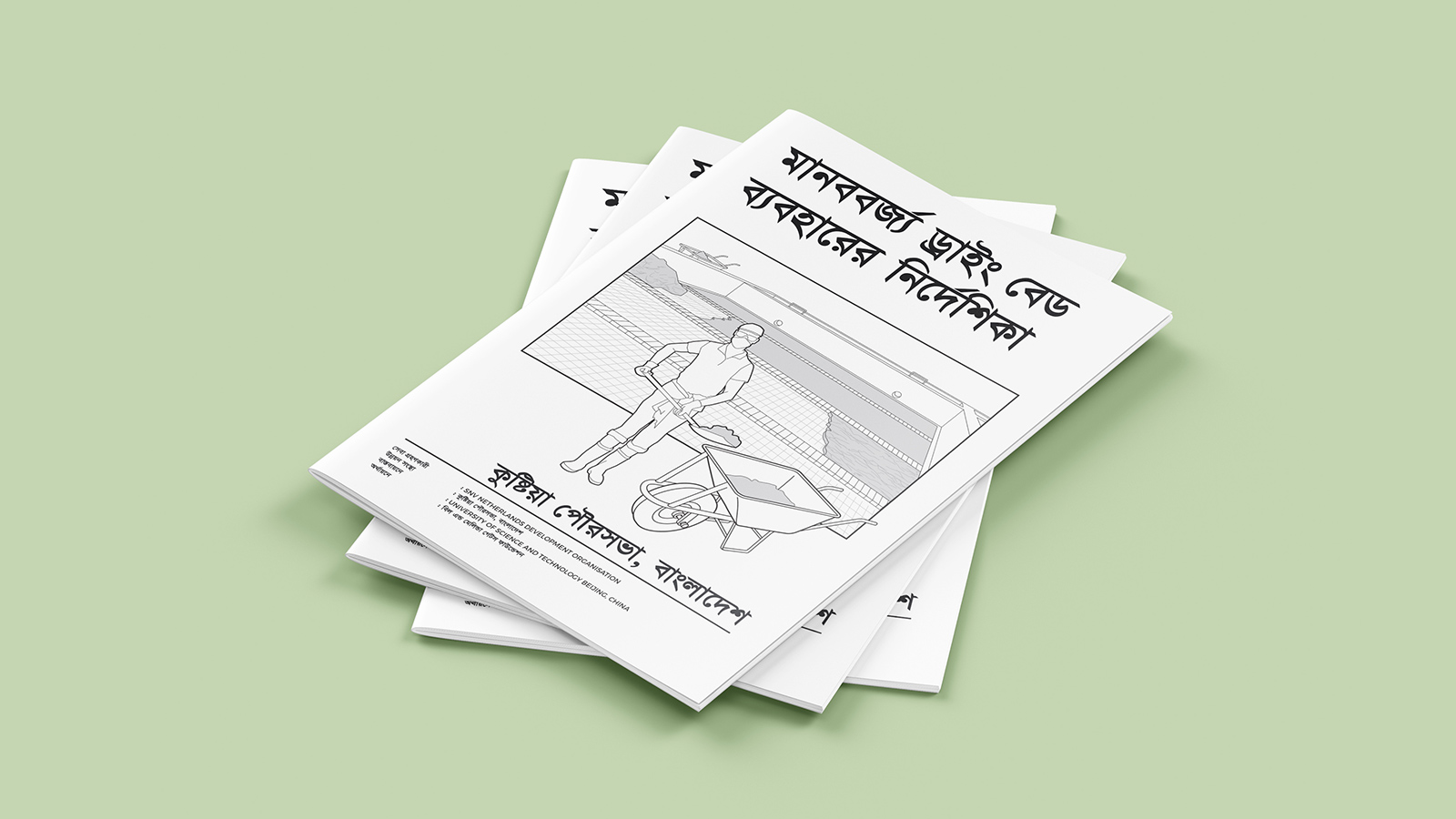 The results from an academic research on waste management were the basis for producing an operational manual oriented to a small community in Bangladesh.
Client
SNV (The Netherlands) & Kusthia Municipality (Bangladesh)
Commission
University of Science and Technology Beijing (China)
Funding
Bill and Melinda Gates Foundation (USA)
In 2009, a test site for waste management was established at the Kushtia Municipality in Bangladesh. During February and March of 2017, a group of international experts in sanitation and biogas conducted a series of experiments to increase the efficiency and quality of compost produced from organic waste and dark matter.
The results from this extensive academic research were the basis for producing an operational manual to guide the waste management site's team.
Based on images from the research and additional photo sessions, detailed instructions are explained in black and white illustrations, describing the personal equipment, the tools required for the work, and how to perform each task. The manual was delivered in two versions: one in English and the second in Bengali.
Shortly after completing the commission, the Client requested to convert the Bengali manual into poster format, to ensure permanent availability and access to the information.