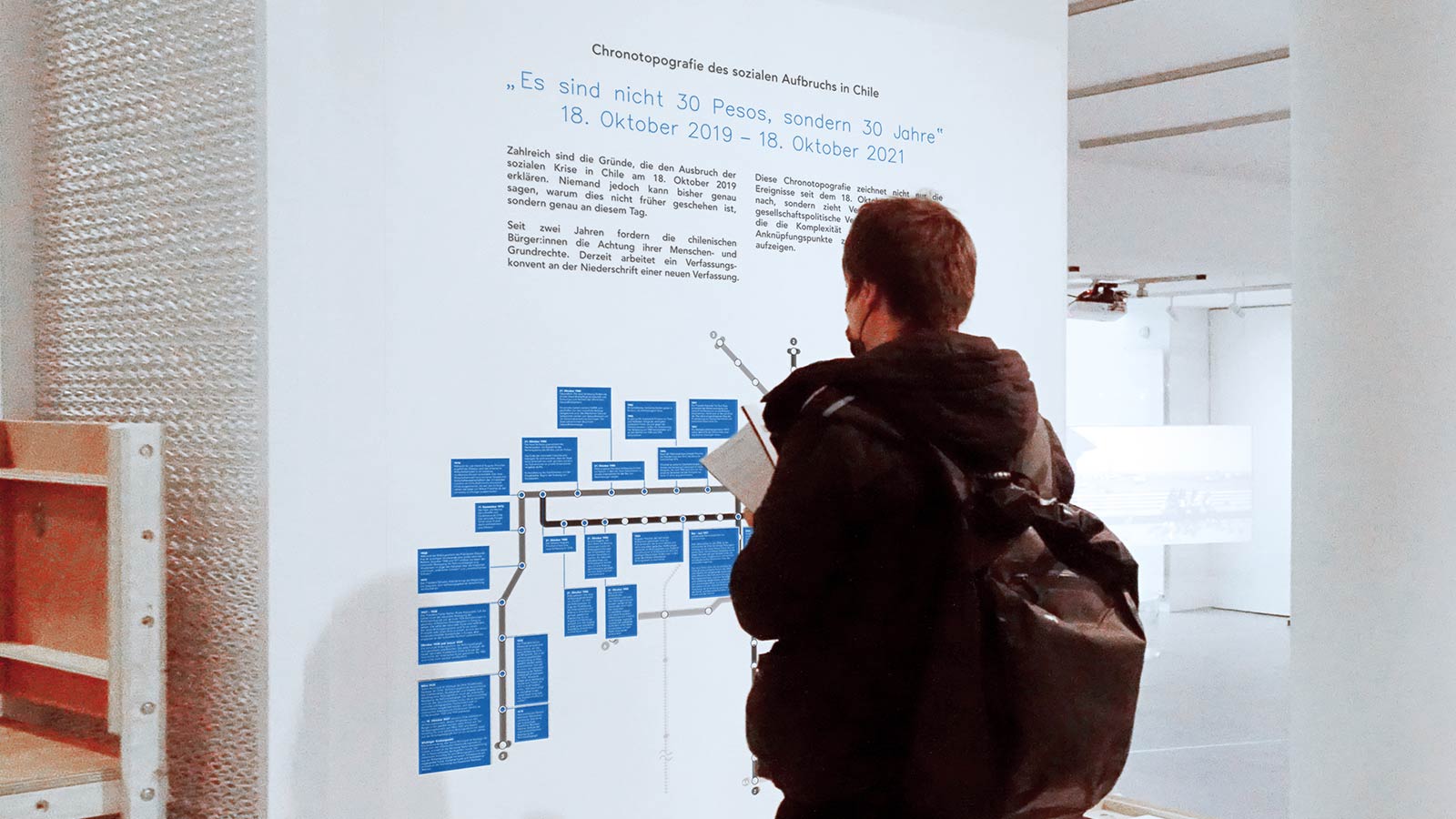 Chronotopography DM for IFA
From November 12, 2021 to February 20, 2022 the art exhibition "Umbrales – Auf der Schwelle" took place at ifa Gallery Stuttgart. A mural infography with texts by David Maulén provides a contextual framework for its visitors.
Client
Institut für Auslandsbeziehungen Stuttgart (Germany)
Commission
David Maulén de los Reyes (Chile)
The exhibit "Umbrales – Auf der Schwelle" explores the changes, insecurity, and vulnerability of our societies in times of multiple global crises, using a specific occurrence: the protests in Chile in October 2019.
The art researcher David Maulén de los Reyes explains the events since that moment, informing why, when, and how Chilean citizens mobilized to demand the fulfillment of their human and fundamental rights, making visible complex connections not only with the country's socio-political past but also with German history.
The chronotopography articulates these historical events on the Santiago de Chile subway network map, redefining its lines and stations as symbolic nodes. Originally written in Spanish, this chronotopography was displayed in German in the public reading area of the exhibition. It was also translated into English, and the three versions were delivered for print production and also for media display.